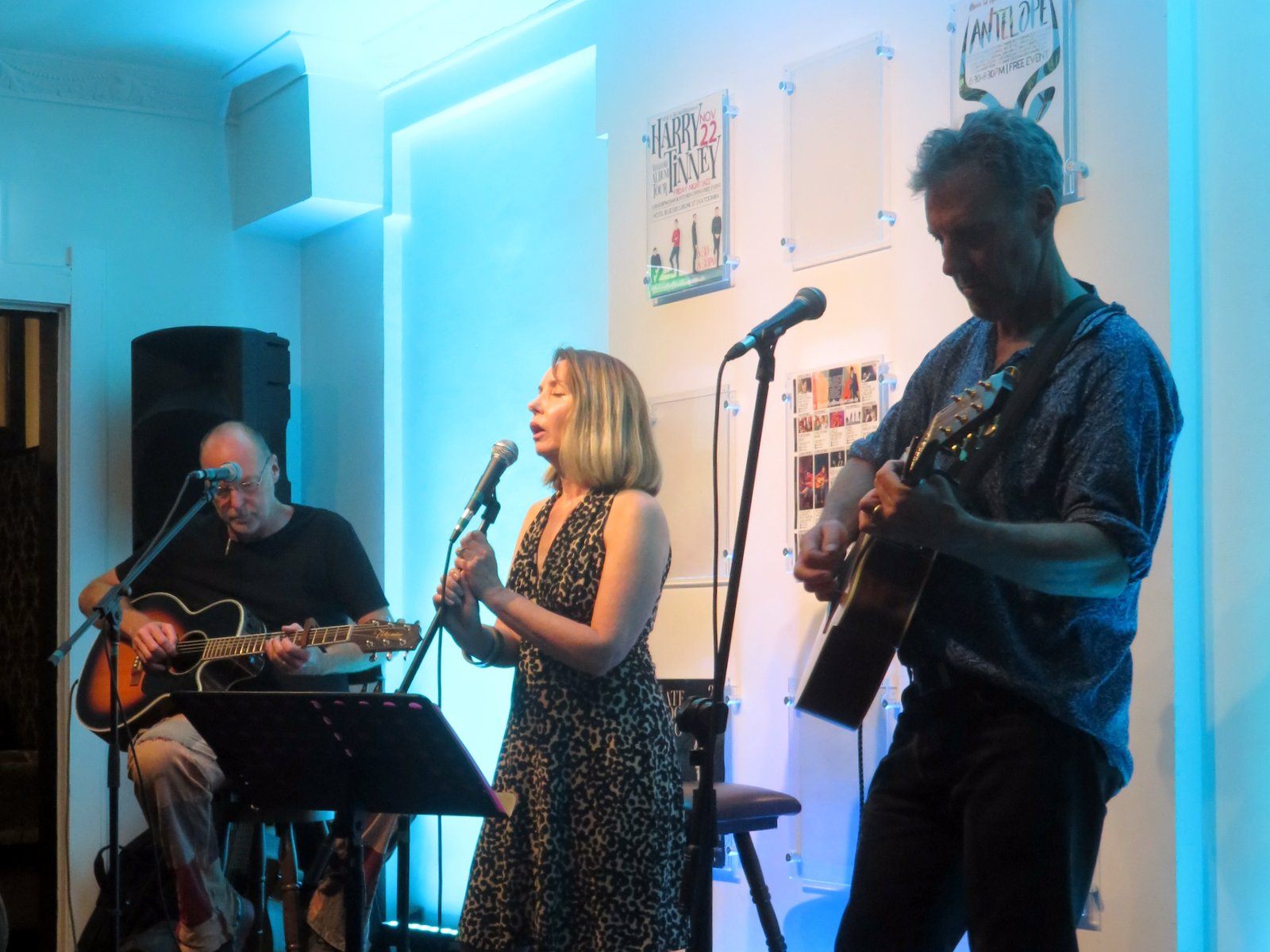 ANTELOPE are a Blue Mountains band which had its beginnings in 2010 and features Ian Neilson, Anne Crestani and myself. After some years writing songs in the shed behind Ian's place, in 2016 Ian and I emerged from our cocoon like bewildered butterflies and began to play live. In 2018 Anne Crestani joined the band as lead vocalist. Since then ANTELOPE has become a regular fixture at Blue Mountains venues and festivals and beyond.
ANTELOPE are currently recording their first album.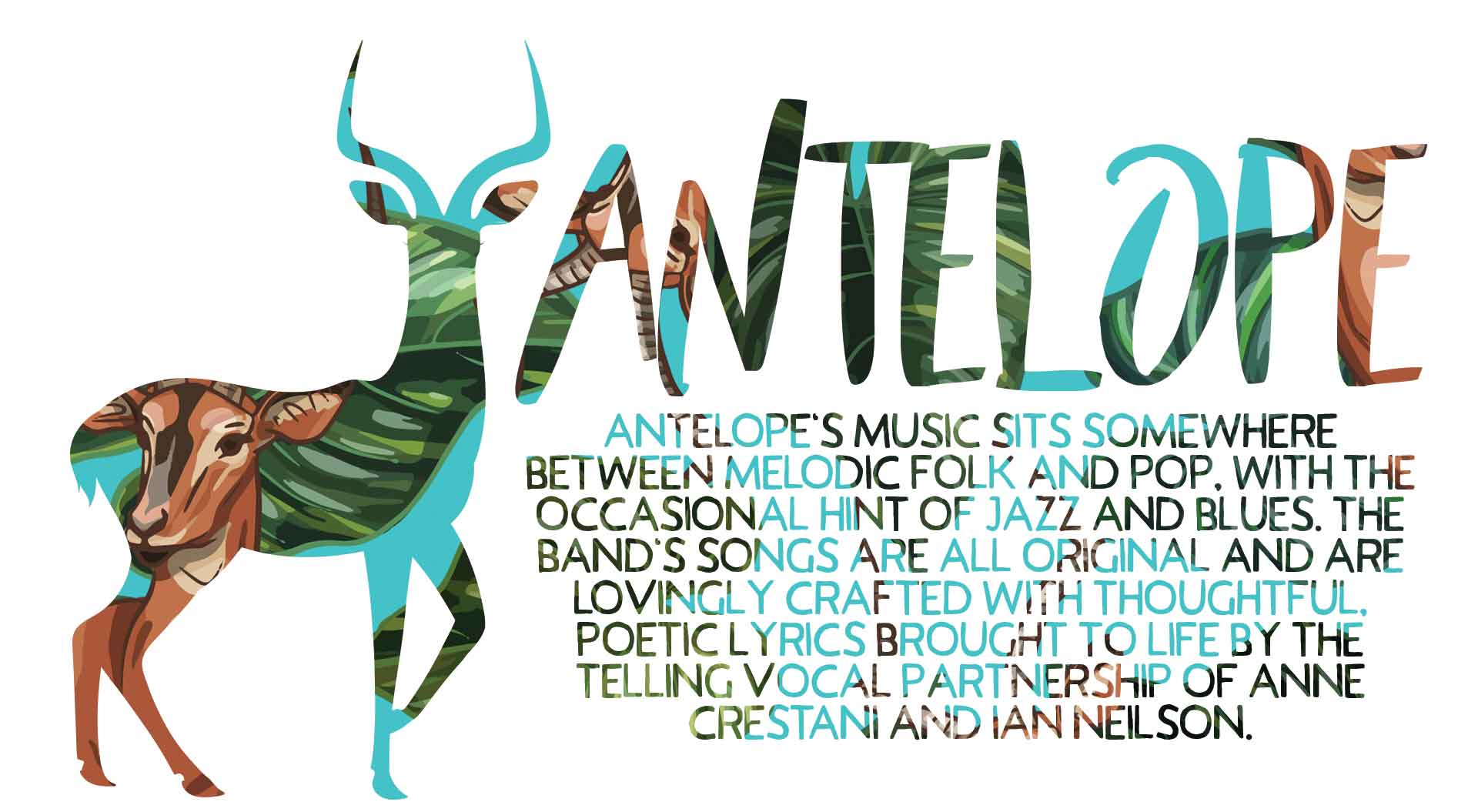 We've been in other bands too. Here are just a few of them:
IAN – The Quarks, Los Goldfish, Groove Co-op, Antelope.
ANNE – Groove Co-op, Babula Salsa, Christmas Swamp Band, Antelope.
ANT – The Quarks, The Blue Valentines, Gretel Killeen and the Gretskys, Antelope.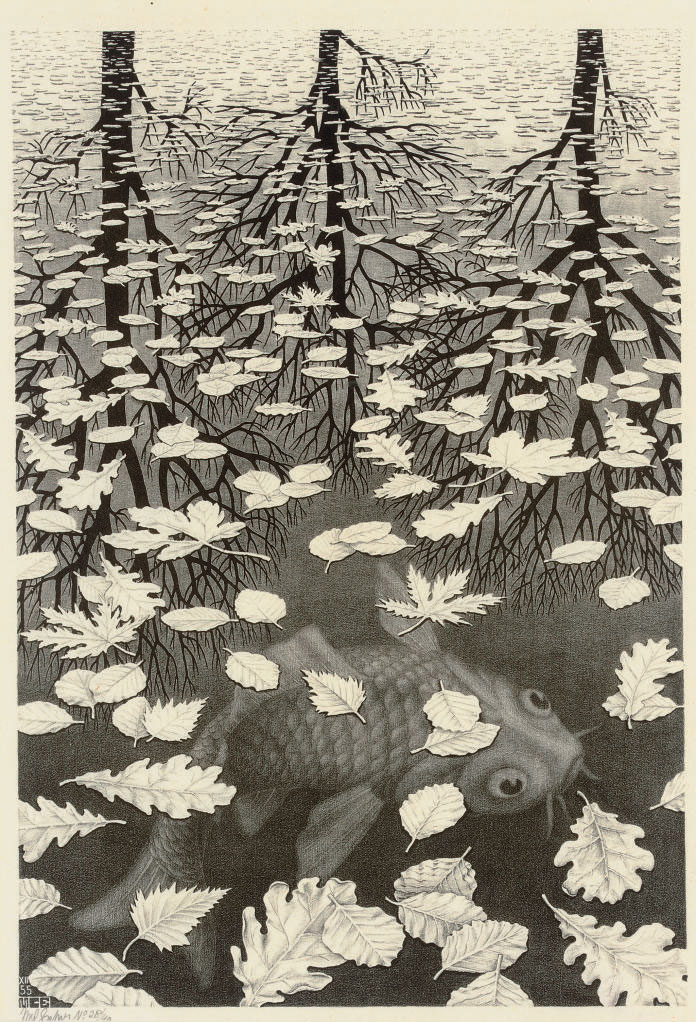 The inspiration for THREE WORLDS comes from the M. C. Escher lithograph print of the same name (see above). The song describes a world of remoteness and isolation, yet filled with yearning for the warmth of human connection.
Music & lyrics by Ian Neilson and Antony Mann. Vocals by Anne Crestani. Drums & guitar by Ian Neilson. Guitar & keyboards by Antony Mann. Additional guitars by Raman Menon.